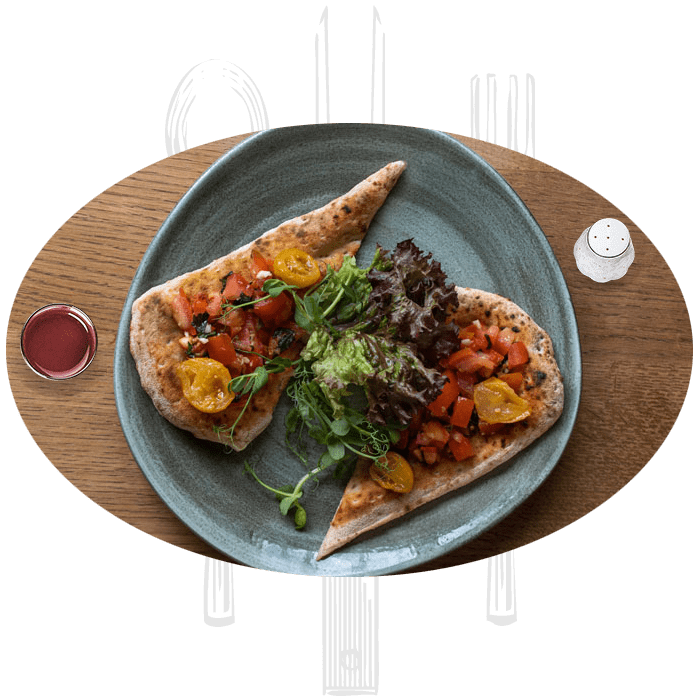 Welcome to our much acclaimed Italian restaurant. Launched in 2008, we have enjoyed resounding success in offering our customers an authentic Italian dining experience with a professional friendly service, quality and affordability.
Paolo Sabatini, our executive Head Chef has made an extensive a la carte menu, appealing to a broad selection of tastes and budgets, with daily specials and a childrens menu available each day. All produce is sourced locally to create dishes that will enhance your dining experience.
Fabiano Mulas and his staff will be available to answer any questions you may have. Our aim is to make your experience a memorable one.

Basilico Oranmore is the only Italian restaurant in Galway to win the prestigious "Eccellenze Italiane" award. This company protects all businesses that proclaim Italian authenticity so you know you will be experiencing original Italian cuisine.
Fabiano Mulas and Paolo Sabatini are this authentic Italian restaurant's driving force. It's simple to see where the core values behind this Oranmore Italian restaurant originate. Fabiano and Paolo both believe in using the best quality ingredients to give their dishes the authenticate flavour that speaks so eloquently of the Mediterranean.
Fabiano and Paolo handpick the wines served at Basilico, and as you would expect, they are mostly Italian.
Vineyards in Calabria produce distinctive, and high-quality wines and the pair has chosen fifteen that complement the dishes to perfection.
They have a wine cellar, which reflects offerings from the world's top wine producing areas but they to keep the emphasis primarily Italian.
The wine list is updated each season and regular trips home to Italy create opportunities to add to their growing wine menu.
Both Fabiano and Paolo have made significant efforts to source the best local products. Mike Walsh butchery in Athenry supplies their meat; Seafood comes from Mary's Fishmongers in Galway and their list of high quality suppliers is recognised as some of the best in the business.
They include wonderful Italian products from both Paolo and Fabiono's parents and amongst others:-
Italycatessen in Dublin who provides Italian cured meats and Flours
Toonsbridge Dairy in Macroom, Co Cork
Irish Wagyu Beef from County Galway
Athenry Free Range Chickens from Ronan AKA " The Friendly Farmer"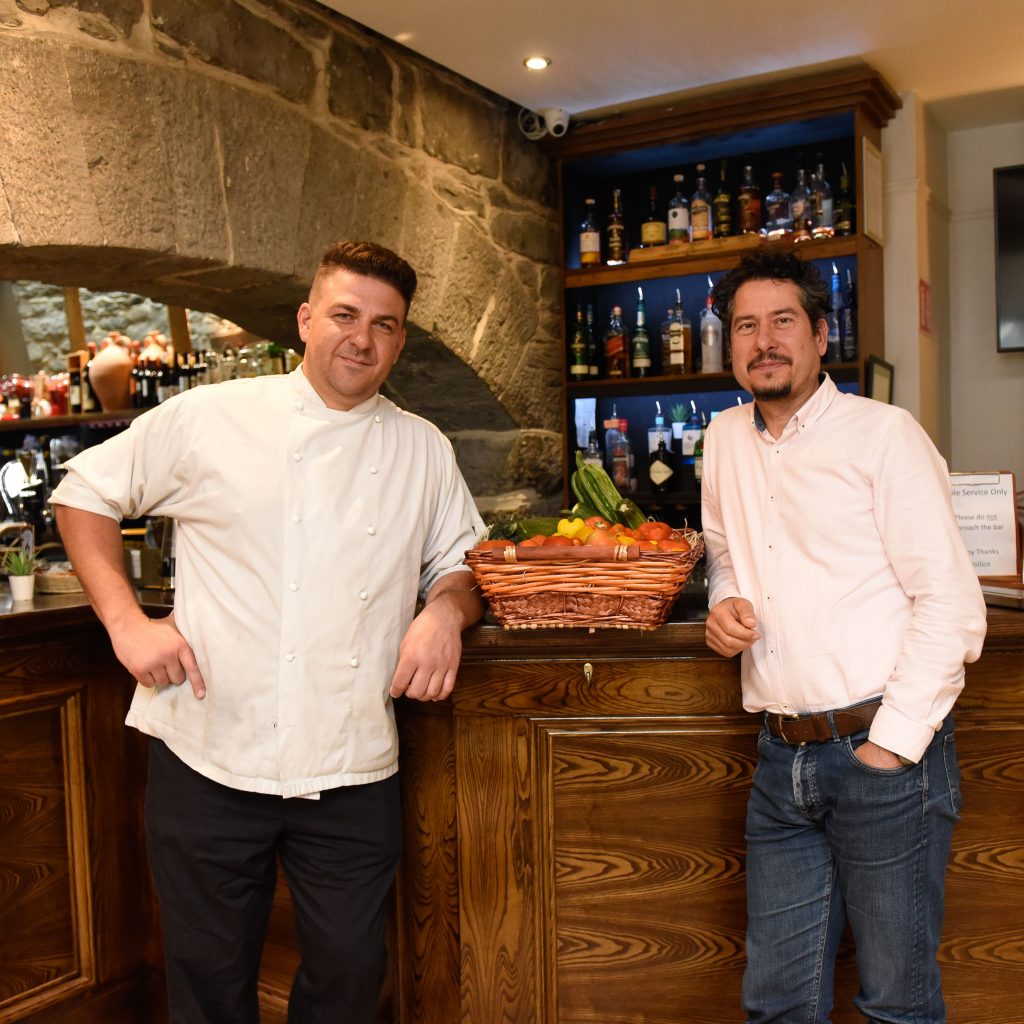 Owner and General Manager Fabiano Mulas, from Sardinia (Italy), has more than 25 years experience in the restaurant business and travelling to Germany, France and England to work in some of the best Italian restaurants in Europe. The walls of Basilico Restaurant are also decorated by Fabiano Mulas, whose oil paintings make for vibrant conversation and give you a feel for his picturesque home town. You can see more of his work on his web site: www.fabianomulas-art.com. Since 2018 Fabiano and his Wife Valerie work very hard to build Derrykeel Farm in County Galway, where they aim to grown most of the Vegetables that we serve in our Restaurant, Farm to Fork.
Owner and Executive Head Chef Paolo Sabatini, from Viterbo, Italy, has more than 20 years experience in Italian Cuisine and with the help of his Head Chef "Jessica Gemmini" prepare new menus for every season inspired by his old recipe books and regional specialities. Paolo's unique interest in food goes back to his training at the age of fourteen in Italy. His culinary journey has taken him to America and eventually to Ireland where his passion for new tastes and innovation with food is remarkable.
Paolo surrounds himself with the best of seasonal and local ingredients to produce his dishes.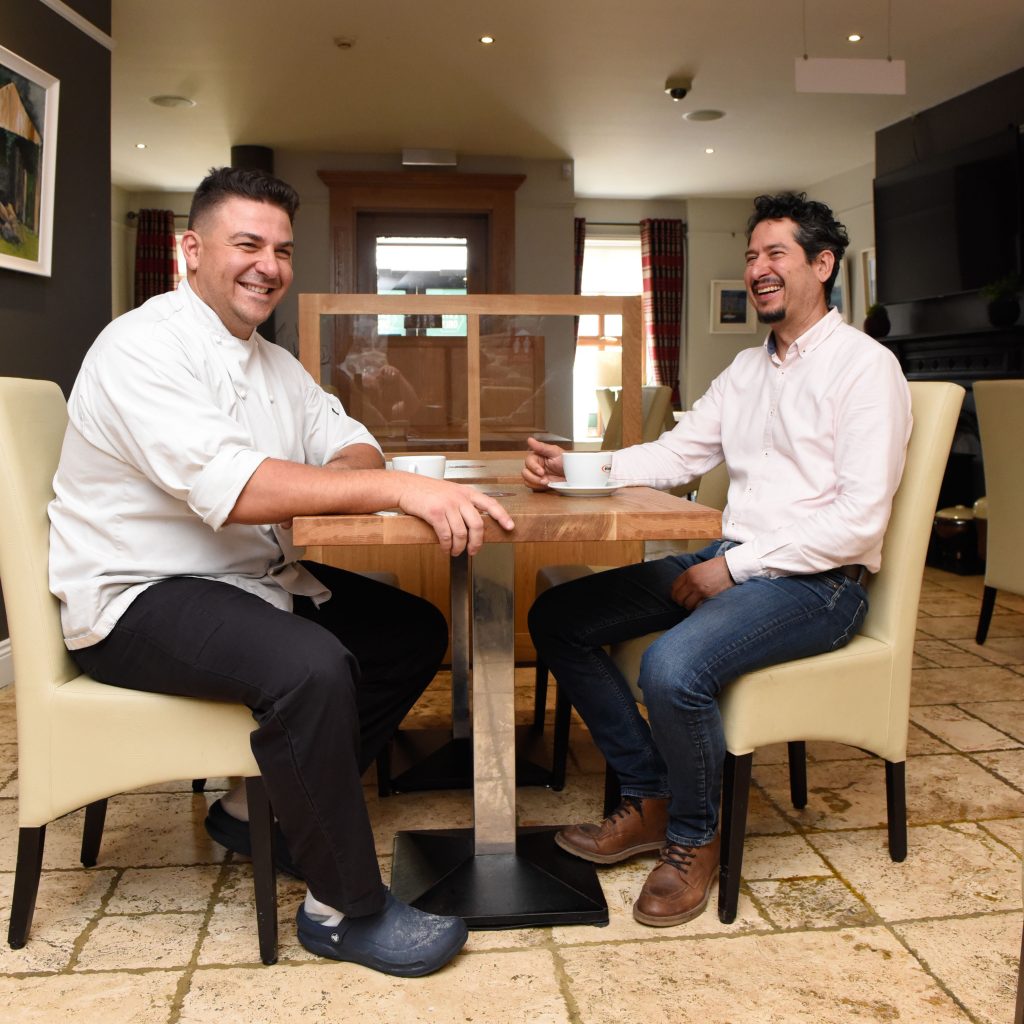 Paolo is also the only Italian chef in Galway to be member of the prestigious "Euro-Toque" Ireland, and has been credited with "the best Italian food in the west" by gastronomique food critique from"Taste of Ireland" .His cuisine is recommended by Sally and John Mckenna of the Bridgestone Guide, by Georgina Campbell, by Lucinda O'Sullivans Best Places to Eat in Ireland and recommended by the Italian Chef's Federation in Ireland. Since 2016 Paolo Sabatini have retained the AA Rosette with Basilico Restaurant and it's the only Italian Restaurant in County Galway to be present in this prestigious Food Guide. Paolo grew up with those incredible flavours and is keen to share them with his Irish customers.